It has been almost two months since the world was practically on quarantine, yet it feels like everything just happened yesterday. It is still quite unbelievable how a single virus can disrupt major societies and change the way we live radically. The question is, will we ever get used to it?
In Hindsight 2020: How Our Lives Changed
Businesses disrupted
In light of the lockdown measures, firms were left with no choice but to adapt and move to another platform to thrive: online. While digital banks and institutions may not have been caught off guard, most companies did, especially the brick-and-mortar ones.
Not even the giants were immune to the impacts of the pandemic. They also had to cut costs, and worse, conduct layoffs. One primary example of how deeply affected the industry can get is Airbnb in the travel sector. They had to let go of 25% of their employees. According to its co-founder and CEO Brian Chesky, "We don't know exactly when travel will return, and when travel does return, it will look different."
Furthermore, bankruptcy and businesses closing down are not unheard of. In the Philippines, mainly, one of the most recognized fitness centers, Gold's gym, had to cut further losses.
Weakening economies
To date, ANZ bank recently announced that the Philippines face the weakest GDP since the Asian financial crisis in 1998. The Philippine economy shrunk by 0.2% year-over-year in the 1st quarter.
In addition, exports and imports declined by 3.0% y/y and 9.0% respectively.
Individuals' cry for help
The challenges that we are personally facing are all valid: ranging from unemployment, productivity issues, and emotional health crisis. Not to mention, this pandemic is exposing the significant strengths and weaknesses of our leaders. We are all connected, and we affect each other's lives in one way or another.
What Happens After the Pandemic?
If there is one thing certain, we are ironically uncertain when exactly this will end. While some countries worldwide may be winning the battle, the Philippines is far from it, and we are yet to join our efforts more strongly to flatten the curve collectively.
On Culture
The way we greet may profoundly change over time. How about a handshake, kiss, or other hand greeting gestures such as "mano"? Footshake is currently being adopted: if this is the way things will be, no one knows for sure. Things have yet to unfold, but it is changing.
On Work
We have substantially turned from braving the traffic every day, to being pajama warriors working remotely from our homes. While we may have more time physically for our families, ironically, more weight is felt by employees working an average of 3 hours longer, according to Bloomberg. If this will ever work long-term, we have to reinvent innovative systems for the workforce, and in setting clear boundaries between our personal and professional lives.
On Consumer Behavior
Evidently, more people have shifted to online shopping. What was somehow considered a luxury or means of buying other things, is already being used for the most basic necessities such as groceries. Even the food chains have enabled online ordering and deliveries. People are buying more of what is necessary. If this will continue, businesses may have to rediscover methods to keep their presence online.
On Entertainment
How about concerts, movies, or theaters? If there is one major company thriving at this time and has hit its all-time highs, it is Netflix.
Influencers and artists are likewise redefining ways to connect and be creative with so much readily available information competing for the public's attention.
Zoom parties are now furthermore gaining popularity.
On Education
Graduations have been postponed, and all classes have moved online. More and more instructors and speakers are also making their presence known in the space. Demand for MOOCs like Coursera or EDx from top universities worldwide has also gained more attention. Not only that, search literally every interest that you have, from baking, music, to fitness, and you will find a course, webinar, or podcast about it.
On Investments
We all know that putting all your eggs in one basket is by far the riskiest you can do, even after a crisis. Diversifying is key. As investors, we can start to build on our portfolio while the prices of various investment mediums are at an all-time-low. For instance, right now is the best time to invest in the stock market since prices have hit rock bottom. While the prices are slowly recovering after the pandemic, you can start buying and wait for the prices to go up.
Aside from that, the government and various private sectors may offer other investment mediums such as bonds and the like. These different investment mediums will give them a hand in boosting the economy.
Also, Forex trading is becoming pretty popular these days due to people looking for various money-making skills. The beauty of the Forex market is that you can also earn from falling markets. You can also leverage the resilience of global safe havens to keep your money intact while the other investment mediums are falling. Now is the best time to learn this skill, especially with all the free time.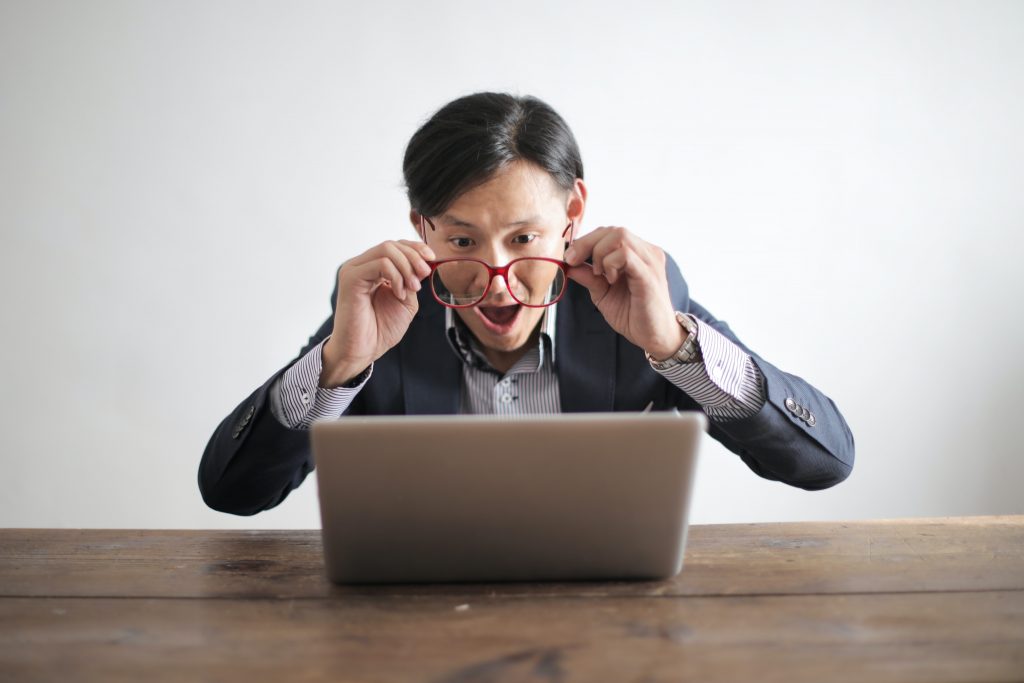 What Can You Do? 
With all the uncertainties revolving, nothing is set in stone yet. But if there is one thing for sure, our lives will center online.
Freelance and online businesses will flourish and grow exponentially, so while you still have some extra time during the quarantine, redefining your goals and career path may prove worthy. Leverage the online courses available to equip you with the necessary skills to stand out and move forward.
Now more than ever, adaptability is a powerful strength. Allow us to help you realign your goals and crisis-proof your finances through Forex trading. With our vast resources of expert mentors worldwide, we can get you to set things up.